This is one of my new favorite sites,
Fuck Yeah, Thespian Peacock
. This theatre girl (Maya, I think is her name, in Maryland??) saw the meme world, with Foul Bachelor Frog, and Socially Awkward Penguin (see below),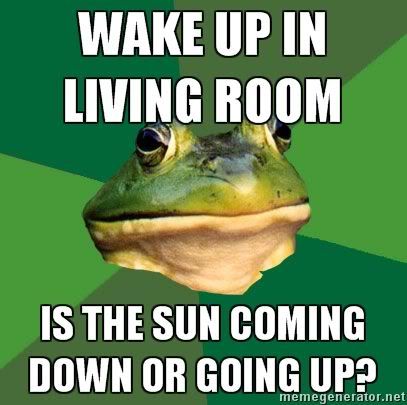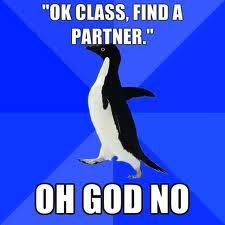 And as a typically shy, quiet, wallflower type of a theatre person, she decided to make up her own meme, Thespian Peacock. Also typical of theatre people, she chose a shy, not at all flashy animal as her meme.
It may not have the broad appeal of some memes, but nonetheless, the result is hilarious, especially but not only for theatre nerd and their friends. Here's a few faves but check out her blog for many, many more.