These are fantastic.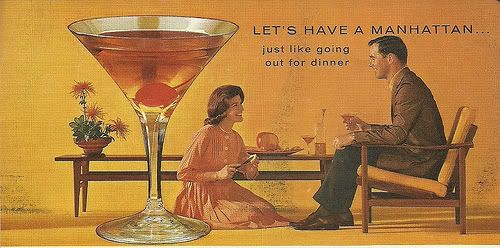 That's right, honey, it's just like going out for dinner: you sit at my feet gazing up at me lovingly while you prepare food for me. And where's my goddamn drink--oh. Good girl. Keep the bread and butter coming.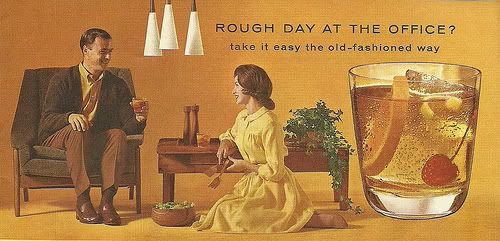 Yeah, thanks for the floor salad, hon, but would it kill you to give me a foot-rub while you're down there? Sheesh.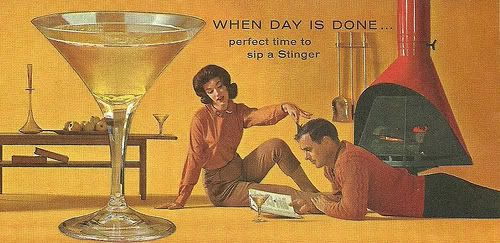 The main thing I love about this one is not only that the man is the one who reads while the woman, again, gazes lovingly at him, but also the quiet elegance of having one of those weird Swedish indoor fireplace thingees in the background. I'm sure they're considered a fire hazard and probably a suffocation hazard, but man they looked cool, huh? They give any living room that 'Clockwork Orange' feel.
all pics
via
where there are TONS more vintage ads, catalog pics, magazines, etc.