Poor little ginger seal. This guy was
shunned
--because he was different, they assume.
This seal was spotted on an island off the coast of Russia. They think it has its strange coloring as a result of heavy iron content in the surrounding area.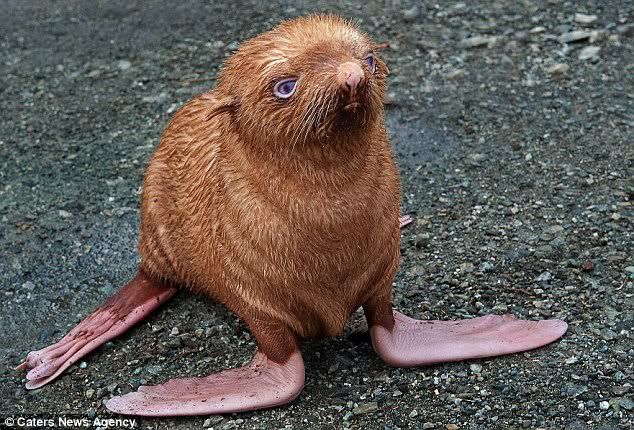 The loneliest ginger.
Don't worry--the photographer who spotted him was with staff from a dolphinarium and they rescued the little copper-top.